With its first series released in 2000, Counter-Strike is a multiplayer first-person shooter game, which was developed by Valve, Nexon, Hidden Path Entertainment and many more. Counter-Strike: Global Offensive (CSGO) is the fourth game in the series of Counter-Strike. It was released for Windows, OS X, Xbox 360, Play station 3, and the Linux version as well.
It is an interesting game with two teams pitted against each other- the terrorist group and the Counter-Terrorist group. One of the important objectives for both the teams is to eliminate the other while carrying out miscellaneous operations as well.
There are 9 modes available in the game, each with distinct characteristics specific to that mode. The terrorist groups are either engaged in planting bombs or defending hostages, while the Counter-Terrorist group needs to prevent the planting of the bomb, defuse the planted one, or rescue the hostages- each depending on which gaming mode you've selected.
With the end of each round in CSGO, the winners get rewarded with money, and incomplete tasks reward penalty. You get access to five categories of purchasable weapons- the first four include guns and the last one has utilities. Similar to the previous versions of Counter-Strike series, you get 9 gaming modes in global offensive: Competitive, Casual, Deathmatch, Arms Race, Demolition, Wingman, Flying Scoutsman, Danger Zone, and Weapons Course
WHAT IS CSGO PRIME ACCOUNT
Just like all other online games, CSGO provides matchmaking, whereby players can connect with each other online. CSGO Prime Account was exclusively developed by Valve in 2016 to improve the matchmaking system in CSGO. Once a player signs up for a Prime account, he will be made to join a queue consisting of only prime users. The concept behind developing this system is to get rid of bots, online cheaters, and likewise similar things.
WHAT IS CSGO SMURF ACCOUNT
If you consider yourself a good player but aren't able to achieve the desirable rank, CSGO Smurf Account will get you out of this dilemma. This account lets you buy ranks of all kinds- low to high; and you can then use them to fulfil your dreams and boost your ranking before others.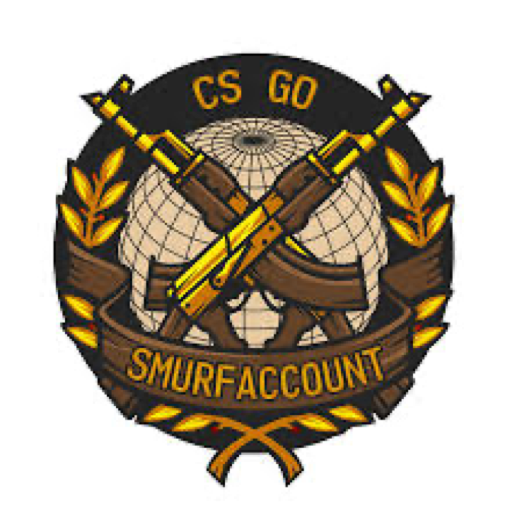 HOW PRIME AND SMURF ACCOUNT ARE HELPFUL
–CSGO PRIME ACCOUNT BENEFITS:
It saves your valuable time and energy as you can buy higher ranks to enjoy the game.
It is a safe pathway to playing as only prime account users are allowed play; prevents cheating or fraud.
You get better matchmaking options; you get amazing skins, weapons, and costumes too.
Due to restricted entry, you get better opponent teams for playing.
-CSGO SMURF ACCOUNTS:
Allows you to purchase high ranks easily without even winning a match.
Silver rank accounts are one of the best to purchase.
CONCLUSION
One of the trending games worldwide, Counter-Strike: Global Offensive, has become very popular among the players. This is mostly because of the diverse gaming modes available, along with a secured mode of matchmaking. So far, one of the best versions of Counter-Strike series!